WILD NATURE IN MONT D'ARBOIS
A LUXURY DEVELOPMENT ON A VERY PRIVATE HILL AT THE CROSSROADS OF MONT D'ARBOIS AND THE VILLAGE.
EXCEPTIONAL SURROUNDINGS
The seal of one of the most charming villages in the Haute Savoie. Nestled in the heart of the Mont Blanc region, Megève is a true Eldorado for nature lovers, whether they're sporty or not.
ATMOSPHERE
The soothing immensity of the snow-covered peaks, the majesty of the summits, an abundance of winter and summer activities in the resort, luxury shopping, and sporting and cultural events.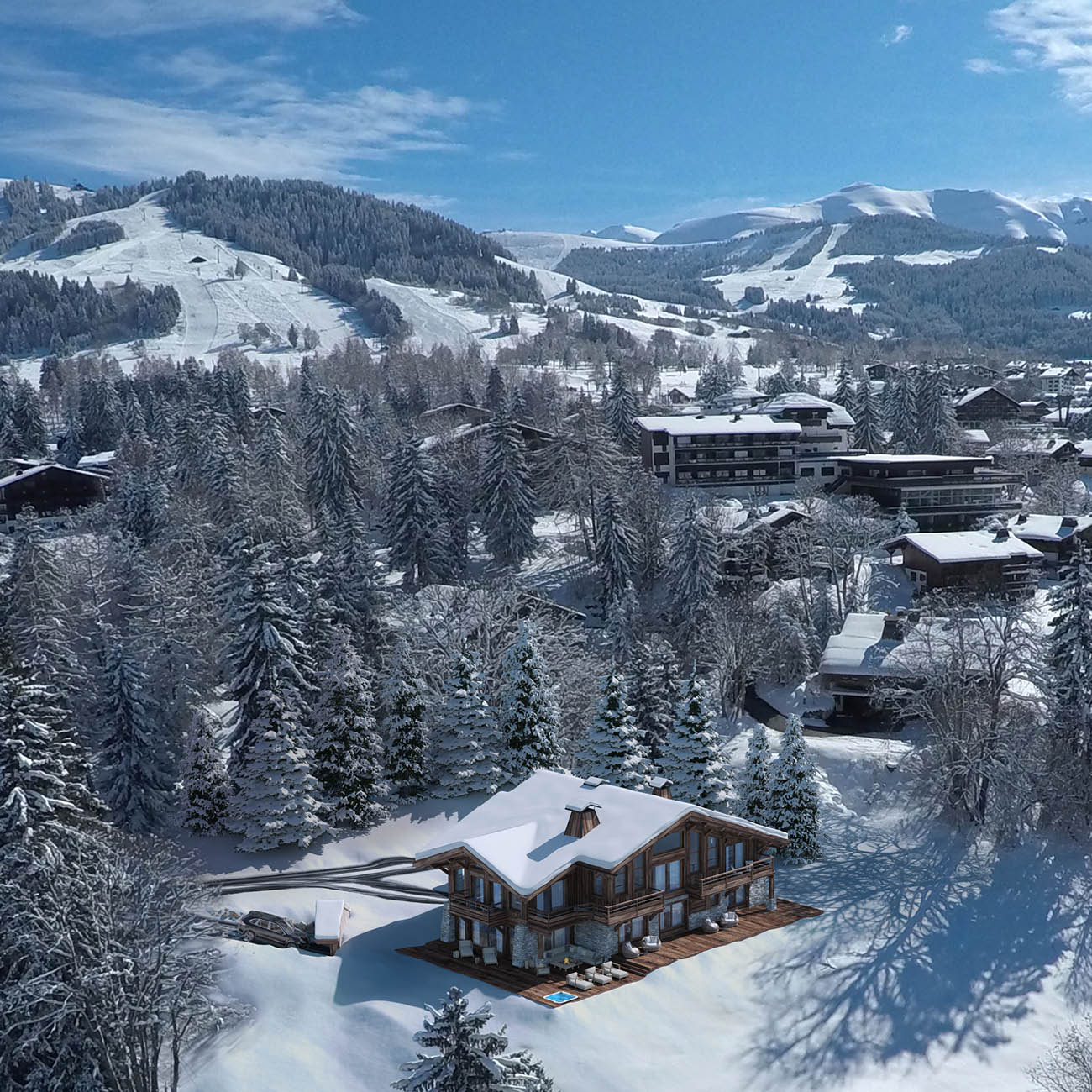 ACTIVITIES
"LES FLOCONS DE SEL" 3-STAR RESTAURANT, CASINO, POLO, SKIING, CLIMBING, GOLF, HORSE RIDING, TENNIS, AVIATION, HELICOPTER FLIGHTS, PARAGLIDING, SHOPPING, CULTURAL FESTIVALS, SLEIGH RIDES.
MATERIALS
RUSTIC TIMBER
EXCEPTIONAL FABRICS
STONE
METAL
EXCEPTIONAL WEAVES
LEATHER AND ANIMAL SKINS
Contact